Services Overview
Founded as a geotechnical engineering firm in 1993, PARIKH has contributed on many projects throughout California. As our firm has grown, we have leveraged our highly technical base and client-focused philosophy to expand into construction materials testing, design-build programs, and environmental support services. After nearly 30 years, our reputation for providing innovative solutions yielding measurable results and value for our clients continually forges new, enduring relationships for our firm and distinguishes PARIKH from the competition.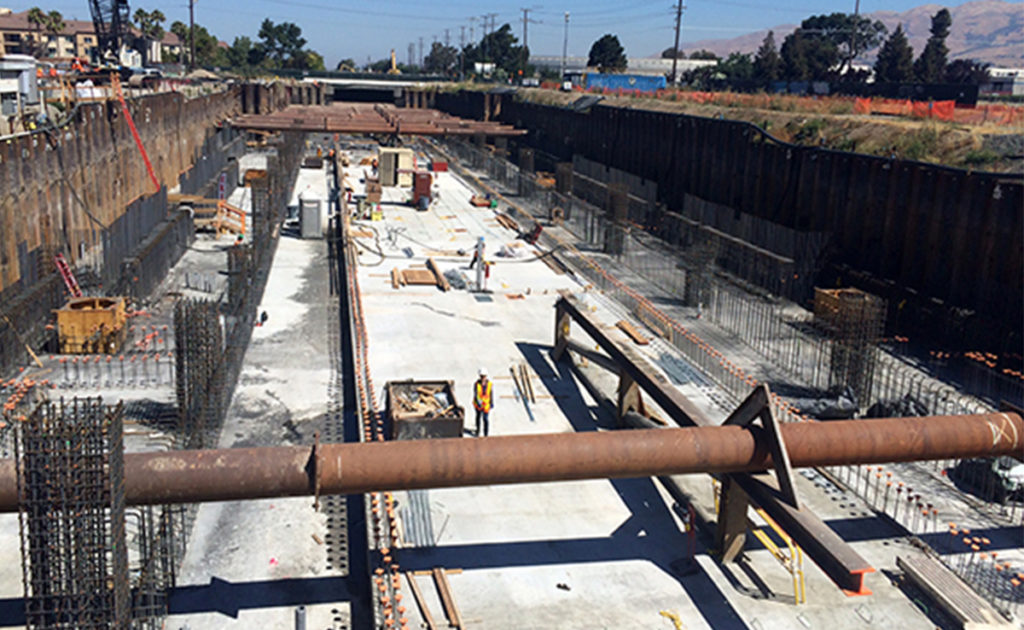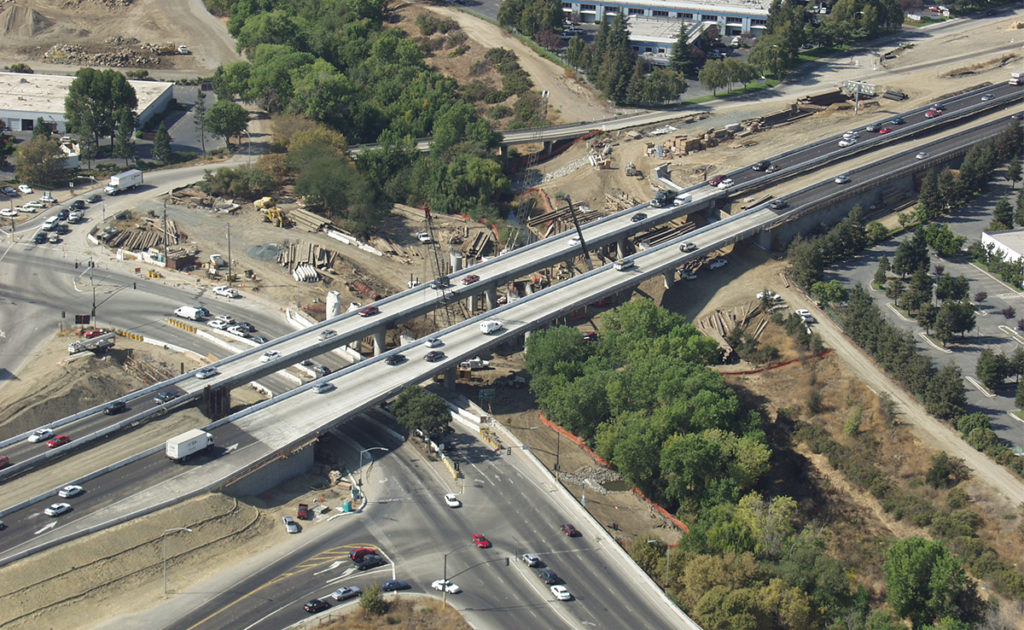 Geotechnical Engineering Services
PARIKH's projects range from a small "green" solar power project to major highway interchanges and mega design-build contracts.
Geotechnical Engineering Services Include:
Geotechnical/Geologic investigations
Foundation design
Seismic and fault studies
Research and development relevant to the Geosciences.
These broad-based project services include:
Transportation
Rail and transit
Commercial and industrial improvements
Public buildings and infrastructure
Water resources (levee and flood control facilities)
Airports and associated improvements
Utilities and pipelines
Some noteworthy projects:
Twenty major highway corridors in the bay area (Rte. 580, 680, 80, 85, 101, 5, and 880)
VTA Light Rail programs (Capitol LRT, Vasona LRT, and Capitol Expressway LRT)
California High-Speed Rail Program (Construction Packages 1 and 2-3)
San Tomas Aquino Creek Trail projects for the City of Santa Clara and Santa Clara Valley Water District (SCVWD)
Lower Silver Creek Flood Control Protection Program – Reaches 1,2,3 5,and 6
Palo Alto Airport, Buchannan Field Airport, San Carlos Airport, San Mateo County Airport, and Gnoss Field Airport
Graham Reservoir, Whisman Reservoir (Mountain View), and First Street Water Reservoir (San Jose)
Construction Materials Testing Services
PARIKH has been providing materials testing services to public agencies, including the cities, counties, Caltrans, and BART as a part of the quality assurance and quality control (QA/QC) program.  Our technicians are certified by Caltrans and American Concrete Institute (ACI).  The services include
laboratory and field tests, including concrete, aggregates, soils, cement, hot mix asphalt, concrete slump, soil compaction
materials analysis and evaluation for compliance
plant inspection,
field nuclear gauge compaction tests
PARIKH provided materials testing services to the following projects:
Fresno 180 Braided Ramps Design Build Project, Fresno County, CA
Santa Clara Valley Water District (SCVWD) Water Treatment Plants, Santa Clara County, CA
Lenihan Damn Outlet Modifications Project, Santa Clara County, CA
Kiernan at Rte.99 Interchange, Salida, Stanislaus County, CA
Oakville Crossroad Bridge Replacement, Napa County, CA
Stevens Creek Bridge at Stevens Canyon Road, Santa Clara, CA
Access Improvements from Railyards to Richards Boulevard and I-5, Sacramento County, CA
Kato Underpass and Mission/Warren Underpass, Santa Clara County, CA
Norwood Avenue Bridge over Arcade Creek and Roadway Realignment, Sacramento County, CA
Laboratory Testing Services
PARIKH's laboratory testing facility is located in Milpitas, California.  The laboratory is certified by Caltrans and accredited under AASHTO resource, and it also complies with U.S. Army Corps of Engineers requirements.
The laboratory is managed by experienced personnel.  Our technicians are qualified under the Cement Concrete Reference Laboratory (CCRL), American Association of State Highway and Transportation Officials (AASHTO) programs, and Caltrans.  They can perform tests per American Society for Testing and Materials (ASTM) standards and California Test Methods (CTM).
PARIKH is capable of performing the following laboratory tests:
Classification Tests
Gradation Analysis
Moisture-Density
Atterberg Limits
Swell Test
Hydrometer Tests
R-Value Tests
Consolidation Tests (pneumatic, up to 150 psi)
Unconfined Compression Tests
Sand Equivalent
Resistivity Tests
Gallery
Design-Build Program
PARIKH has been involved with major design-build projects in the recent years.
Some noteworthy projects:
BART Warm Springs Extension (WSX) and Silicon Valley Berryessa Extension (SVBX)
Doyle Drive Replacement Project, San Francisco (Public-Private-Partnership, P3 program)
California High-Speed Rail Project, Merced to Fresno, Construction Package 1 (CP1)
California High-Speed Rail Project, Fresno, Kings, and Tulare Counties, Construction Packages 2 and 3 (CP 2-3)
Route 180 Braided Ramp, Fresno (Caltrans District 6)
Crenshaw-LAX Transit Corridor, Los Angeles County
Peninsula Corridor Electrification Project, Santa Clara, San Mateo, San Francisco Counties
Purple Line Extension, Sections 2 and 3, Los Angeles County
Environmental Support Services
PARIKH has completed environmental studies for major highway and railroad corridors.
Our environmental services include:
Environmental Site Assessments (ESA), Phases I studies
Soils and Geologic studies in support of Environmental Documents
Fault and Seismicity information for CEQA and NEPA documents
American Society for Testing and Materials (ASTM) Standards of Practice for Phase I Environmental Site Assessments and other documents
CEQA and NEPA documents for State and Federally funded infrastructure projects