Emre Ortakci PE, GE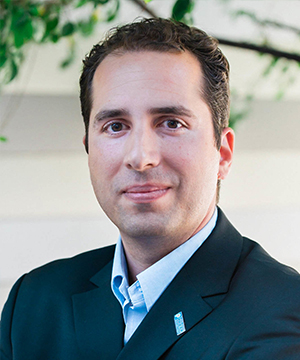 Emre has more than 13 years of experience in conducting geotechnical investigations and materials engineering services for a wide spectrum of projects. He is familiar with the latest Caltrans design requirements and standards.  He has been performing all project tasks from the scope development, permit applications, field exploration oversight, and preparation of reports.
Emre also has extensive experience in high-end analyses using sophisticated software platforms. He has developed site-specific response spectra (SHAKE), selected and spectrally matched ground motion time histories (FRISK and RSPMATCH), and performed numerical modeling (FLAC and SIGMA/W.)
Emre was promoted to an associate at PARIKH in 2018 because of his excellent performance.
Sacramento Area Flood Control Agency (SAFCA) Natomas Levee Improvement, Sacramento, CA
VTA's BART Silicon Valley Berryessa Extension (SVBX), Alameda and Santa Clara Counties, CA
California High-Speed Rail, Construction Package 1, Madera and Fresno Counties, CA
Sonoma-Marin Area Rail Transit (SMART) District Rail Improvement Project, Marin County, CA
Crenshaw / LAX Transit Corridor, Los Angeles County, CA
BART Underpass, East-West Connector (Segment C), Alameda County, CA
Southern Flyover, BART Hayward Maintenance Complex, Phase II, Hayward, CA
Leimert Boulevard Bridge Seismic Retrofit, Oakland, CA
Credentials
EXPERTISE
Geotechnical Engineering
Seismology
REGISTRATION
Civil Engineer, CA C-76040
Geotechnical Engineer, CA GE 3067
EDUCATION
B.S., Civil Engineering (Geotechnical), Middle East Technical University, Ankara, Turkey
M.S., Geotechnical and Earthquake Engineering, Northeastern University, Boston